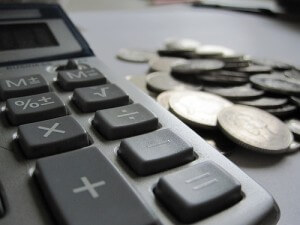 Accountants Need More Than Errors and Omissions Insurance
As an accountant, your clients trust you with their livelihoods: their money, their taxes, and their businesses. You know that, if something goes wrong, you have errors and omissions insurance to cover claims against you.
Errors and Omissions: The Cornerstone of an Accountant's Policies
Errors and omissions insurance is, of course, the most important insurance policy you'll purchase. Your clients trust you to do the right thing: calculate the right amount of taxes to pay, keep their finances in order, and make sure their money is going where it should. You do your best to make sure that trust is well-placed by double-checking the numbers and being meticulous. But errors happen to even the best of accountants. If one of your clients thinks that you're costing them money by being careless, or if the books don't balance, you need to be covered.
An errors and omissions insurance policy provides that kind of protection. Should an angry client accuse you of making a mistake, it will not only pay for the cost of your defense but also any damages that you may have to pay. Attorney fees alone can run into five figures, as you've seen from your clients' costs, and having to pay it yourself can drain your savings.
You're also covered if a claim arises from past work you've done for a client. Errors and omissions insurance also covers errors and omissions and claims and damages.
Perhaps the most important benefit, though, is peace of mind. You know how sometimes, when you know everything has to be perfect, you make a mistake anyway out of sheer nerves? Having a policy in place alleviates some of the worry that you'll make a costly mistake and lets you focus on keeping your clients' finances in order.
Cover Yourself in Other Ways
Insurance coverage doesn't stop at errors and omissions insurance.
General liability insurance covers you if your clients visit your office or if you visit clients. It handles of personal and property damage claims, like a client tripping over a box in your office or if your client thinks you downloaded a virus to a computer you use in his office. The legal costs of these claims alone can run into the six figures, so having a general liability policy saves you from spending a lot of money on a defense.
Workers' compensation insurance is a must if you have even just one employee. If that employee hurts himself or gets a repetitive stress injury like carpal tunnel, you'll be liable. The only state that doesn't require workers' compensation insurance is Texas. Check with your state for what's required.
There are a few other types of insurance to consider. If you have an office outside your home for meeting with clients, you'll want property and contents insurance to protect your equipment and files. If you work from a home office, you'll need to make sure the contents of your office are covered under your home or renter's insurance policy. If you use your car for business, you'll also need to make sure your auto insurance policy covers you, particularly if you use your car to transport clients.
Choosing insurance coverage isn't something most people want to think about, but it's something that can save you a lot of headaches later so that you can focus on your clients, not liabilities.