As another new year approaches, many people reflect on the past 12 months and wonder if their current career is right for them. Perhaps they would be happier doing something that they enjoy in their spare time – all of the time – as a way to generate income?
Home-based craft businesses have taken off in the last few years thanks to online marketplaces such as Etsy and eBay, but people are also quitting their day job to begin new careers as painters, designers, handymen, gardeners, and consultants, to name just a few passions that can be turned into professions.
Beyond having the talent and skills required to make money from your hobby, it's important to have a clear strategy from day one if you want to make your business a success.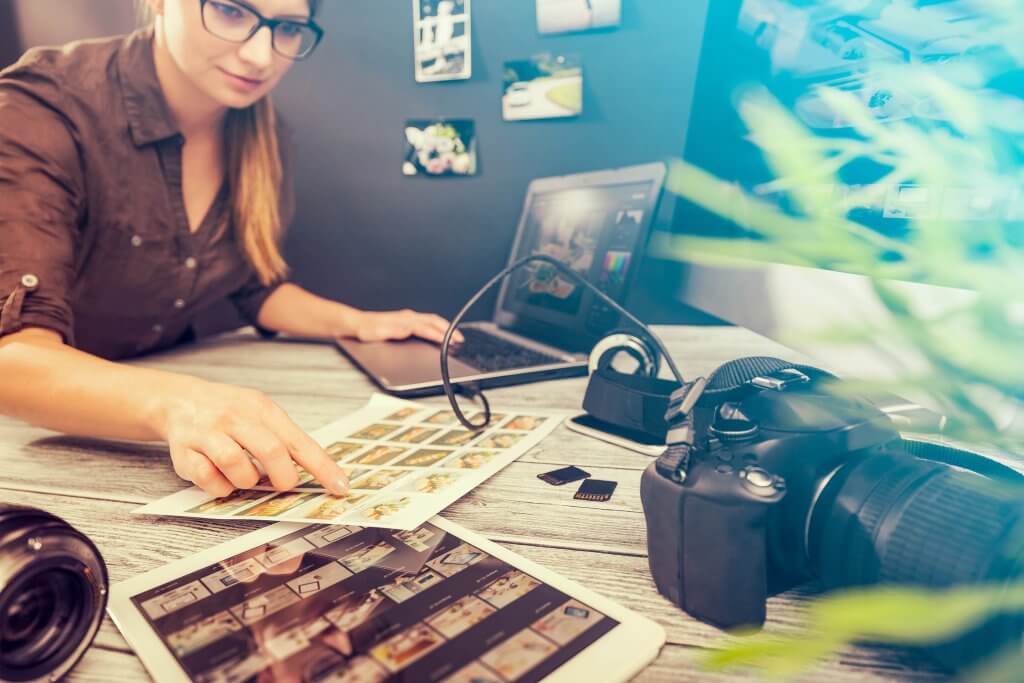 Do your research
Before you quit your day job and invest in the resources you need to start a business, make sure that there is sufficient demand for what you are offering, and at the right price. Spend lots of time getting feedback, and develop your pricing model from there.
It's also a good idea to identify your target demographic as this will allow you to market your product or service more effectively. Check out the competition too – there's often a lot you can learn from your rivals!
Take time to think about what the right channels are to market your business. Set up social media profiles and if necessary, a website so that your customers can find you online and get in touch with you easily.
SCORE is a non-profit organization that offers free business advice through its network of volunteer mentors, and can act as an invaluable resource when you need help in a specific area of your business.
How much can you invest?
Investing in a business is not just about money. Do you have the time required to run a company? And are you willing to invest in learning new skills to grow your business?
The cost of starting a business will vary wildly depending on what is required to get up and running. Clearly, opening a store selling furniture you have made is going to need more investment than a web designer who already has all of the hardware and software needed to offer professional services. Of course, finances must play a huge part in starting a business, but fortunately, there are plenty of resources available that explain funding options, including the USA.gov website. There are also alternative financing options to consider, such as crowdfunding platforms, like Kickstarter, or if you have built up some money in a retirement fund, you might want to look into a Rollover for Business Startups (ROBS) as a way to invest in a new venture.
Getting things up and running
Once you've got a robust business plan in place and have secured the necessary funding for your venture, whether you are offering services or selling products, there is a good chance that you'll need some form of small business insurance to protect it before you take the plunge.
If you don't think you need insurance, here are a few examples that demonstrate the risks:
You are a dress designer with a small studio and retail premises. A client comes in for a fitting, and trips on the stairs leading down to the changing rooms, injuring themselves. The client then attempts to sue you for damages. Without general liability insurance, you will have to settle out of your own pocket, as well as taking the hit from legal costs, resulting in the risk of you losing your business.
You are a jewelry designer who creates a bespoke engagement rings using expensive materials for a client. After delivering the finished product, the client then says that the ring doesn't fit even though they provided the measurements, and demands their money back. Despite the fact that you have done nothing wrong, you are out of pocket for the materials, and now have to go to court as a result of the dispute surrounding what was delivered. Errors and omissions insurance (also known as professional liability insurance) could help to protect your business in a scenario such as this.
InsuranceBee provides small business insurance quotes for home and micro businesses in a wide range of sectors. For advice on the type of insurance that is right for you, get in touch with one of our experts today.
---
Disclaimer: Before embarking on any business venture, InsuranceBee recommends consulting an expert.