Food vendor insurance
In partnership with Mobile Food Booth
Quote online and buy in minutes
Quote online and buy in minutes
Get my quote
Affordable insurance
Licensed advisors
Direct access
Customized coverage
Food vendor insurance
In partnership with Mobile Food Booth
Quote online and buy in minutes
Get my quote
Mobile food vendor insurance policies
Don't get burnt
Let's face it, when you're hungry, there's nothing more appealing than grabbing a bite to eat, or a hot drink from the nearest food stall. Whether it's at a food market, a music festival, or a sporting event, if you're a mobile food vendor, you're pretty popular when people need to feed.
But, did you plan to spill hot coffee over that woman's arm? Or give that guy severe food poisoning when you undercooked his fried chicken?
Why does a mobile food vendor need general liability insurance?

To protect your livelihood - and, importantly - your bank balance. A general liability policy ensures that if the worst happens, you're covered.

Adding Business Personal Property insurance can cover your business property, supplies and equipment, too.
What does our mobile food vendor insurance cover?

Bodily injury – you spill hot soup over a customer while serving them at a music festival, severely scolding their arm and making you legally liable for their injury.
Property damage – an unsupervised frying pan catches fire in the kitchen of your mobile food truck, subsequently damaging a neighboring property.
Personal injury – an employee makes disparaging remarks about a customer when their back is turned. The customer overhears and sues for slander.

Loss or damage to your own property or property in your care, custody and control is not covered by this policy.
Prefer to talk?
For advice, a quote or just a quick question, feel free to call me.
I'm Matthew - I'm here to help you.
Call me or request a call and I'll call you back.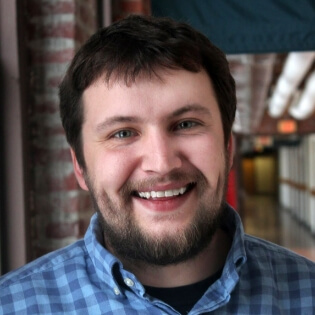 Matthew Kelley
Account Executive