In partnership with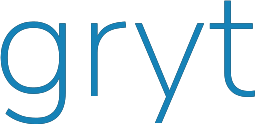 Weed out risk
It's all about taking care, isn't it?
As a landscaping or lawn care contractor you spend much of your time looking after your clients on their turf.
But what if your mower kicks up a stone and it smashes a window? Or your client trips over your power cable? Or you're trimming and accidentally nick the A/C line?
You could end up with a claim against you. Hiring a lawyer costs. A lot. And then there's the compensation…
Why does a landscaping business need general liability insurance?

Lawncare and landscaping general liability insurance helps protect you and your employees. If a client is injured, or their property is damaged, your coverage could pay for your legal defense and any compensation you're liable for.

So why risk it? After all, you wouldn't build a bed on a slope without making sure you've got a retaining wall in place, would you? Taking out general liability insurance is like having that safety fence. Because let's face it, no matter how careful you are, accidents happen.

And even a groundless claim - like a sudden rain shower - could rinse you, completely
What do your lawn care and landscaping insurance policies cover?

We provide coverage for:

Bodily injury – a customer falls over one of your landscaping tools while you're working in their yard, making you legally liable for their injury.
Property damage – an employee smashes a customers' window while mowing their lawn.
Personal injury – you make some not-so-nice remarks about a customer while out for lunch with friends. They later find out about this and sue for slander.
Bodily injury or property damage as a result of using any auto or self-propelled mobile equipment is not covered by this policy.
How much does landscaping liability insurance cost?

Our general liability policies start at $42 a month. But if you'd rather pay in one installment - or four – the choice is yours. Your budget, your way.

As for how much cover you need, work out what's best for you. Imagine the worst-case scenario. What could go wrong? Then pick a figure you can realistically afford.
What other insurance do landscapers need?

General liability insurance doesn't cover claims for damage to your property. To protect your tools and equipment when you're on-site, you need to add business personal property (BPP) to your package.

It's worth it. Your equipment's more likely to get lost, stolen or damaged, when you're out on a job. And how will you work without it?

Anyone work for you? Most states require you to have workers' compensation insurance even if you only have one employee. It's good to have. It protects your business from the cost of workplace injury claims. Which can be crippling.
Read what our customers say about us
Rated 4.8 out of 5 with 1745 reviews on

I had many things to do to get inspection insurance. Matt guided me through the process making it easy for me. Friendly and prompt and respectful people and service. Thanks
Mr Welch. 06-14-2018
Quick and easy process. Information is clear and upfront.
Anon. 05-31-2018
Insurance Bee's service is great I told them what I needed and it was done no hassle or complication everything was explained to me in terms that i could understand. I highly recommend
Mrs Garcia. 04-16-2018