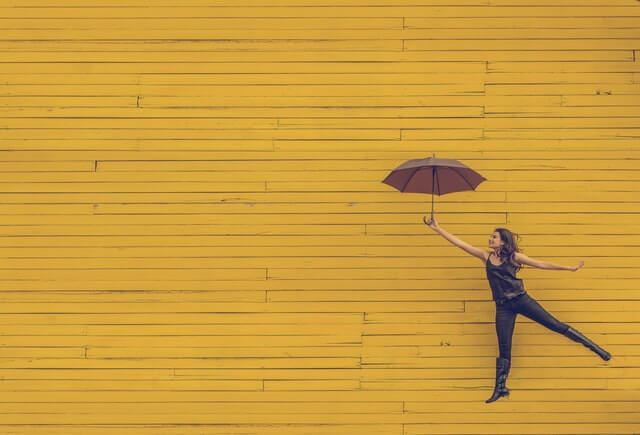 Insurance carrier, insurance agency – what's the difference? When you're trying to buy insurance, it can seem confusing.

There is one, straight-forward difference.

An insurance carrier creates the product (the insurance policy). An insurance agency sells it.

It might help to think of it like this: the insurance carrier is the manufacturer. The insurance agency is the retail store.

But there are a few more differences you should know about.
What's an insurance carrier?

Also known as an insurance company, or insurer, an insurance carrier:

• Creates insurance policies.
• Decides what the policy will cover (and what it won't).
• Sets the limit on how much will be paid out if there's a claim.
• Takes on responsibility for the policyholder's risk.
• Pays claims.

An insurance carrier can only offer the policies it creates. And is strictly regulated by the government — to make sure they have the funds to cover the risk they take on.
What's an insurance agency?

Also known as an insurance agent, an insurance agency sells and services policies created by insurance carriers.

To do this, insurance agencies have to get appointed by an insurance carrier. This 'appointment' is basically a contract. It lays out which policies the agency can sell, and the amount the carrier will pay them for each policy sold.

Insurance agencies vary in size. Anything from an operation owned and run by a single individual, to a large company with many employees.

But whatever their size: all insurance agents must have a state license to sell policies.

There are two kinds of insurance agencies.

• Captive/exclusive agencies — sell policies only for one insurance carrier.
• Independent agencies – sell policies for multiple insurance carriers.
Captive/exclusive insurance agents:
• Work for one carrier only.
• Can only offer customers policies provided by that carrier.
• Get support from their carrier office, admin staff and customer referrals).
• Earn commission, salary + commission, or salary + commission + bonus.
• Know their carrier's insurance products inside-out.
• May have to meet certain sales targets, or push particular policies, for their carrier.
Independent insurance agents:
Work for several different carriers.
Can offer customers a choice of insurance products from different carriers
Earn commission only (but typically earn more commission than captive agents.
Pay their business's running costs themselves
Confusingly, insurance agencies are often called insurance brokers (or vice versa).

But while independent insurance agents and insurance brokers both sell policies from different carriers, there's a key difference between them.
What's the difference between an insurance agent and a broker?

Agents and brokers are both licensed to sell insurance policies. And both are required to comply with state laws and regulations.

The key difference between an insurance agent and an insurance broker is who they work for:

Insurance agents work on behalf of one or more insurance carriers. Insurance brokers work for you.

Remember our manufacturer/store idea to explain the difference between a carrier and an agent?

If a carrier is the manufacturer, and an agent the store, an insurance broker is your personal shopper.
Is it better to use an insurance agent or a broker?

It depends. How much do you know about insurance? And about all the different policies out there in the marketplace?

Agents have in-depth, specialist knowledge of the policies of the carrier (or carriers) they work for. But they're not responsible for helping you work out the risks your business faces. Or, for getting you the policy that will protect you from those risks.

Ultimately, it's up to you to make sure the policy you buy through an insurance agent actually fits your needs.

And that's fine, if you have the specialist knowledge required to make that call. Not so fine if you don't. Because you might end up buying coverage that doesn't properly protect your business.
Why use an insurance broker?

Brokers work for you, the customer. So they have your best interests at heart.

They'll compare insurance products in the marketplace and choose the policy that best suits your actual needs. And that's because they have in-depth knowledge about which carriers provide the best coverage for specific risks.

Using an insurance broker means you don't have to do all the leg-work, going from store to store to find the policy that's right for you. Brokers do it all for you.

And that saves you time and effort. Which, let's face it, would be much better spent running your business.

At InsuranceBee, we make buying business insurance simple and speedy. We're an independent broker who speaks your language – not jargon. And we understand your business insurance needs.

You can buy online, or speak to one of our licensed advisors. Whatever works best for you.
InsuranceBee's program for insurance agents

And if you're an insurance agent wanting to make more sales – and speed them up — InsuranceBee can help.

Check out our wholesaler program. Sign up and you'll get instant access to A-rated insurer Hiscox NOW. Which means you can quote and bind business insurance for 180+ professions online. In minutes.

Sign up's simple and it costs you nothing. You don't need an appointment with Hiscox either — we pay your commission.

You'll find more information over on our website. Or sign up now.
Image: Creative Commons, Unsplash