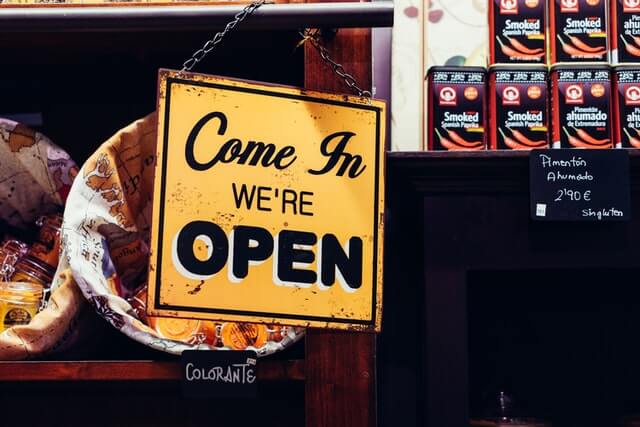 There's one big difference between a business owner's policy (BOP) and general liability insurance.

A business owner's policy isn't actually a single policy. It's a bundle of policies designed for small business owners.

And general liability insurance is just one of the coverages included in the bundle.
A business owner's policy saves you time and money
There's another big difference between general liability and business owner's insurance. And that's the price. A BOP typically works out cheaper.

Our general liability policies start at around $500 a year. (That's just for one policy, remember).

Our business owner's policies start at around half that – just $250 a year. Plus, you get a whole lot more coverage for your money.

What's more, a BOP's much easier to manage than several different policies at once. So it saves you time, too.
What's included in a business owner's policy (BOP)?
Take out what you don't need. Add in what you do. That's the beauty of a business owner's policy.

Ours is available in all states and includes as standard:
• General liability – the policy that protects your business from the cost of claims of physical damage to property and people.
• Property – for owned/rented properties, this policy can pay for damage to your building and contents caused by fire, theft or another covered disaster.
• Business interruption – if something stops you doing business, this policy covers your actual $ losses and extra expenses for up to 12 months. Including your lost income, moving costs, hire of equipment as well as the cost of renting temporary premises.
• Equipment breakdown – this policy can cover the cost of repairs or replacement of your equipment if it stops working.
• Employment practices liability – covers the cost of claims of discrimination wrongful termination, sexual harrassment and other employee-related claims.
You can also add:
• Cyber insurance– takes care of the recovery costs involved in a cyber-attack.
These include
the cost of investigating the incident
paying government fines
fixing systems and websites
legal fees and compensation if you're sued for losing client data.
• Liquor liability insurance – protects your business from injury or damage claims if you serve, or sell, alcohol.
• Employee benefits liability insurance – if you have an employee benefit plan you can be sued for mis-management. This policy takes care of the costs of a claim.
• Property away from premises – Do you take equipment with you to meetings? Or on-site? This policy covers replacement or repair costs if it gets damaged or lost.
Do I need general liability insurance or a business owner's policy?

Most business owners need general liability insurance. That's because it covers you from the cost of claims you're most likely to face.

You need general liability insurance if:
• Your business gets regular foot traffic – say you own a store and a customer slips and falls. A general liability policy can take care of their medical bills. And if they decide to sue you, it'll help pay your legal costs too.
• You visit with clients — what if you accidentally damage a client's property when you're out on site? General liability insurance can pay for repairs or replacement and it can cover your legal fees and compensation, too.

• You rent premises – if you need to rent or lease space for your business, your landlord may require you to have general liability insurance. It's to be sure they're not liable for any accidents that happen on the premises.
If you need commercial property cover as well as GL insurance, buy a BOP
But even if your business doesn't have much in the way of property, you'll still want to protect it.
Instead of taking out two separate policies, you can buy a business owner's policy. It gives you all the protection of general liability insurance. But it also protects your property, your equipment and your business, if something stops it running – and more.

If you qualify for a BOP, it's often cheaper than buying the policies separately, too. So you get much more protection for less.
Who can get a business owner's insurance policy?

Our business owner's policy is designed for startups and small businesses.

You should think about getting one if you:

• Recently started a business (or you're thinking of starting one)
• Have no more than 20 employees
• Your business brings in less than $1 million a year
Not sure a BOP is what you need? Call us and we'll talk it through.
Image: Creative Commons, Unsplash