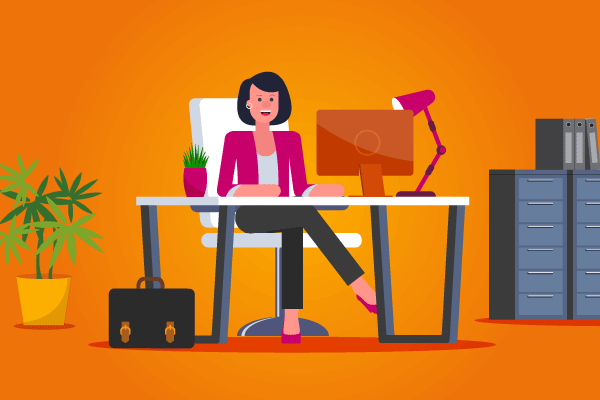 Errors and omissions insurance (E&O) is the most important policy you'll buy. But it's not the only insurance an accountant needs. Read on for a rundown of the coverage you want to make sure your staff, your reputation, and your own bank balance, are properly protected.
Errors and omissions insurance (E&O) for accountants
Your clients trust you to do the right thing: calculate the right amount of taxes to pay, keep their finances in order, and make sure their money is going where it should.
You do your best to make sure that trust is well-placed by double-checking the numbers and being meticulous. But even the best accountants make errors. If one of your clients thinks you're costing them money by being careless, or if the books don't balance, you need to be covered.
An errors and omissions insurance policy provides that kind of protection. If an angry client accuses you of making a mistake, it doesn't just pay your defense costs, it can cover damages you may have to pay, too. As you've seen from your clients' costs, attorney fees alone can run to five figures. Paying those yourself could drain your savings.
Errors and omissions insurance also protects you from claims made by clients you've worked for in the past. As long as you've had continuous coverage previously, you can make your policy retroactive. Just pick the date you want your coverage to go back to when you buy it.
Perhaps the most important benefit, though, is peace of mind.
You know how sometimes, when you're under pressure for everything to be perfect, you make a mistake out of sheer nerves? Having an E&O policy in place eases the worry you'll make a costly mistake. Leaving you to focus on your clients' finances instead.
The coverage accountants need doesn't stop at errors and omissions insurance, though.
Other kinds of insurance for accountants
General liability insurance
General liability insurance protects you if your clients visit your office, or if you visit clients.
It takes care of personal and property damage claims. Like a client tripping over a box in your office, breaking a leg. Or, you spilling coffee over their laptop.
The legal costs of these claims alone can run to six figures. So, having a general liability policy saves you spending a lot of money on a defense.
Workers' compensation insurance
Even if you only have one employee, workers' compensation insurance is a must. If that employee hurts themselves, or gets a repetitive stress injury, like carpal tunnel, you'll be liable.
The only state where workers' compensation insurance is optional, is Texas. But do check the rules in your state, as penalties can be severe.
Cyber liability insurance
With cyber attacks on the increase, you'd be wise to get cyber liability insurance. The recovery costs are huge. Which is the reason so many small firms hit by hackers, go out of business afterwards.
You can toughen up your cyber defenses. But no matter how good your cyber security is, hackers can, and will, get in. If they want to.
And as an accountant the client data you store is sensitive and valuable. If you're hacked and it's stolen, you may even have a class action to deal with.
Cyber liability insurance can take care of all these recovery costs for you. Including legal fees, regulatory fines, penalties, and the cost of restoring data and systems. It can even pay for PR to restore your damaged reputation.
Property and contents insurance
If you have an office outside your home for meeting with clients, you'll want property and contents insurance to protect your equipment and files.
If you work from a home office, you'll need to make sure the contents of your office are covered under your home or renter's insurance policy.
Or you could add business personal property insurance (BPP) to your general liability policy. It doesn't just protect anything moveable in your office at home. It covers your equipment (including laptops and mobiles) from loss, damage and theft while you're out and about on business too.
Auto insurance
If you use your car for business, make sure your auto insurance policy covers you. Especially if you use your car to transport clients.
Figuring out what insurance you need can be confusing. But getting the right coverage in place now will save you a lot of headaches later. Leaving you to focus on your clients, not liabilities.
If you'd like to know more, check out InsuranceBee's insurance for accountants.
Or if you're ready to get a quote, quote online now.
cyber liability insurance
errors and omissions insurance
general liability insurance
workers comp insurance