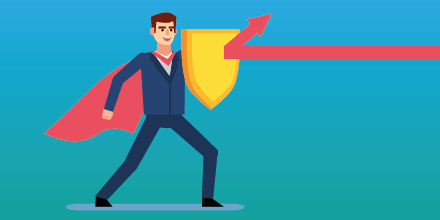 The key to risk management is being able to identify and understand the types of risk your business faces.
That's because business risk comes in many forms. And not all kinds of risk can be managed the same way. So where to start?
Risk planning cheat sheet
To help you, we've created a risk planning cheat sheet. It explains the 5 main types of business risk and has a useful checklist. So you can be as prepared as possible, if the worst happens.
If you're at start-up stage, it'll set you on the right track. But even if you've been in business for years, it's something to keep handy for when you need a quick risk-refresher.
Click the image to download: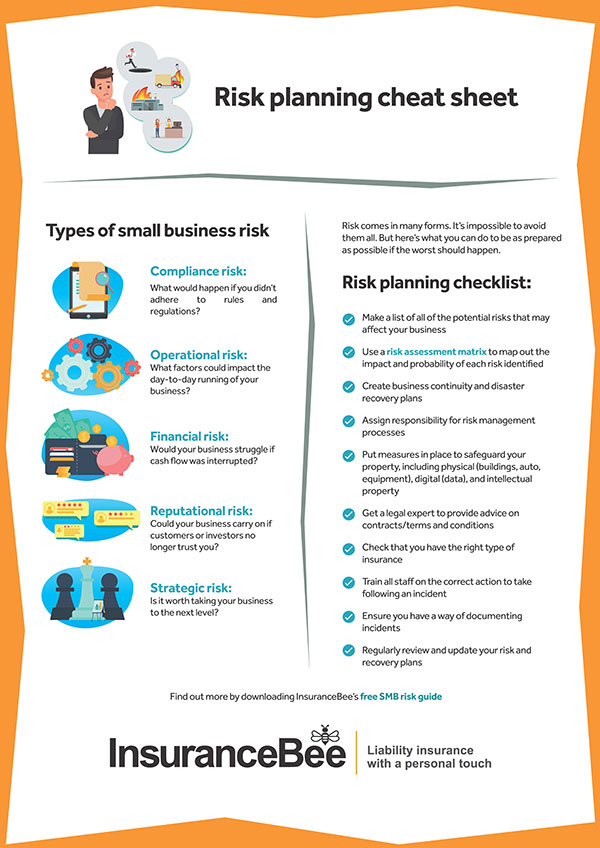 Small business risk guide
Or, for a more in-depth look at business risk, download our big guide to small business risk.
It explains how to identify, understand, and reduce risk, and has practical advice on getting your business back on its feet again. Because no matter how careful you are, mishaps are sometimes unavoidable.