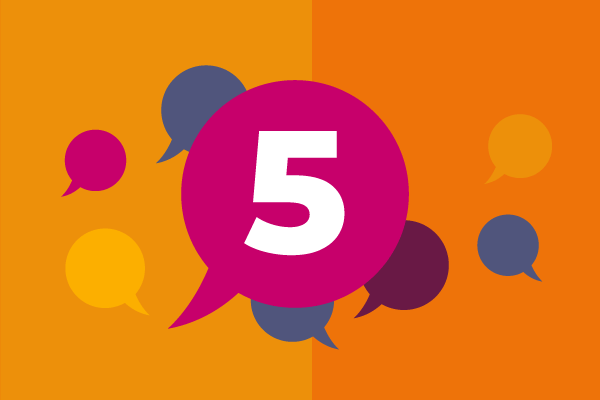 Even the most experienced SMB owners find insurance confusing at times.
So here's some answers to the most common questions we get asked about small business insurance.
1. What does small business insurance cover?
It depends on the policy. There are several kinds a small business might need. To make sure you're properly covered, you might want to package a few together:
General liability
General liability insurance protects your business from claims made by a third party. For personal and bodily injury (not related to your services), and damage to their property.
Say a customer gets injured tripping over an electrical cable in your premises. Or, your ladder falls on to a client's car, crushing the roof. Or, one of your employees is overheard making rude remarks about a client. And it gets back to them.
Any of these incidents could result in a claim against you.
General liability insurance protects your business, by taking care of the costs involved with claims like this. These include, repairs and replacement, legal fees, medical expenses, and compensation.
You might want to add business personal property insurance to your GL policy. It protects your equipment, including mobile devices, when you're out and about.
Errors & omissions (E&O/professional liability)
If a client claims you didn't deliver what you promised. Or made a mistake (even if it turns out you didn't) they can still sue you.
Say you're a real estate agent and you don't tell a buyer some wooden windows need treating for termite infestation. They only discover this after they've moved in. They have to hire an exterminator. And get all the windows replaced.
Your omission cost them money. It's only natural they'll come after you to recoup it.
Errors and omissions insurance can take care of the costs of a claim. These include hiring you an attorney, legal fees and compensation, if you're liable.
Workers' compensation insurance
The moment you hire an employee, most states require you have workers' comp insurance.
Even if it's not law in your state, though, you might still want to get it.
It protects your business from employee claims for workplace injury. Which can end up costing. A lot.
It's not just the loss in production, without insurance, you'll have to find the cash for medical bills, replacement wages and legal fees.
Workers' comp can take care of all these. And protect your business from a lawsuit, if you're sued.
Director's & officer's (D&O)
Directors' and officers' insurance protects board members of an organization by covering the costs of a  lawsuit. It'll protect for-profit firms as well as non-profit.
It'll protect you from claims you've failed to do something. Or something you've done wrong. Like not keeping on top of legislation, or making sure health and safety measures are up to date. Or mismanaging company finances.
Cyber liability
If you've been hacked, cyber liability insurance takes care of the recovery costs. Because it's not the cyber attack that will put you out of business. It's the enormous expense of recovering from one.
What cyber insurance can't do, is stop you being hacked. So step up your defenses. And get cyber coverage.
If you're still not sure which policies you need, read our guide on what type of insurance your small business needs.
2. What's an insurance cancellation policy?
Cancellation policies can vary a great deal from carrier to carrier. Always read the small print, so you understand your policy and how you can cancel.
In some circumstances, insurers will offer a cooling off period. But don't just assume this is the case. It's best to check the section on cancellation in your policy documents.
If you don't want to commit to signing a policy before you know what the carrier's cancellation conditions are, just request a sample policy document.
3. Does my insurance cover my employees paid on 1099?
This is a bit of a grey area. Typically, a general liability policy won't cover employees paid on a 1099. In most instances, it'll only cover them if they're employed directly.
E&O insurance might cover 1099 employees. But it all very much depends on the policy.
To find out who your policy actually covers, it's best to check your policy's wording. It should be made very clear under 'Definitions' or 'Who is an Insured'.
4. What's a certificate of insurance, an additional insured, and a certificate holder?
Before you start working with them, some clients require proof of insurance. This so they can make sure you're covered for damage to a property or person, or mistakes you might make, while working for them.
Your certificate of insurance is the document you can use to prove to your client you've got the right policy. It'll show:
the type of insurance (general liability, errors & omissions, etc)
your coverage limits
the name of your insurer
the name of the policy holder (you, or your company)
your policy number
the date your policy is valid from
the date your policy expires
An additional insured is a person, or company, you add to your policy. They're named on your certificate of insurance. And they're covered under your policy if there's a claim. But they only get a copy of your certificate if you give them one – a paper one, or a digital version.
A certificate holder is someone who asks you to add their name and address to your certificate of insurance. This doesn't give them any legal rights or cover. It's only so they can establish your insurance policy actually exists.
5. What's a waiver of subrogation?
Subrogation
Subrogation gives one person the legal right to step into another person's shoes. In the insurance world it transfers the rights and responsibilities from the person insured, to the insurer.
It's so an insurer can recover money it had to pay out because of a claim.
Say you're in a car accident. No-one's hurt, but both vehicles are damaged. You're not at fault. So your insurer pays to have your vehicle repaired.
Then, because your rights have been transferred (subrogated) to your insurer, they can recover those repair costs from the other person's insurance company.
Waiver of subrogation
A waiver of subrogation stops the insurer being able to sue a third party.
There's a good reason for this.
Imagine you're a sub-contractor, using a forklift to move a large piece of equipment on a job site. The load wasn't secured properly by an employee of the general contractor. And it falls on to a neighboring home.
Your insurer pays out for the damage to that property. But wants to recover this cost from the general contractor, because the accident was his fault.
If legal action is needed and your rights have been subrogated, your insurance company can claim in your name. Stepping into your shoes as if you were suing the general contractor yourself.
Which, of course, is not ideal. You'd probably never work for that contractor again!
But waiving subrogation rights can increase your premium. Because it means more risk for your insurer.
Got any more small business insurance questions?
If you'd like more information on this, or you've got any other questions, call our friendly team at 928-344-4215. Or visit insurancebee.com
---
errors and omissions insurance
general liability insurance
help with Insurance
professional liability insurance
questions about insurance