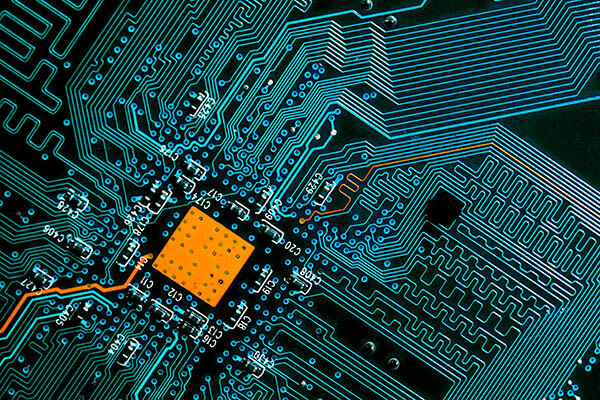 Hacks, phishing, ransomware attacks and data-stealing – cybercrime is on the up.
And for small businesses in particular, the risk of a cyber-attack is big. Very big. In fact, you're more vulnerable than large corporations.
We know that, because risk is our business. That's why we offer cyber liability insurance.
Small businesses beware
But how many of you small business owners know? How many of you have a contingency plan, or cash reserves, in case your firm is attacked? Do you know what recovery costs are involved, or what cyber insurance covers?
We wondered. So, we surveyed over 1,300 SMB owners.
Our findings are worrying.
No plan's not the best plan
Over half of you think a cyber-attack on your business is unlikely. 6%, in fact, think it'll never happen.
But even though a quarter of you believe an attack is more a matter of 'when', than if', you're not doing much about it.
54% have no plan in place to deal with a cyber-attack. And another 20% say you'll react when something happens.
What's worse is that 83% have no funds set aside to deal with the fall-out from one. And a quarter of those hadn't realized there would be any recovery costs involved.
Get cyber-ready
It's clear from our survey that SMB owners need to wake up. Not just to the likelihood of a cyber-attack, but the serious impact it can have on your cashflow – and your business.
Because 85% of data breaches strike small businesses. That's about 4,000 a day.
And 60% of small business hit by a cyber-attack shut down inside of six months.*
It's time to take some basic steps to prepare your firm for an attack by putting some contingency measures in place. And that includes insurance.
Because it's not the attack itself that'll shut your business down. It's the cost of recovering from one.
On average, small to medium businesses are losing $120,000 per cyber-incident.
Ouch.
Without cyber liability insurance, which can take care of these costs, no wonder so many small businesses are going under.
But as over half the SMB owners we surveyed didn't know what cyber liability insurance actually covers, it might explain why a staggering 91% don't have it.
What does cyber liability insurance cover?
The cost of investigating a data breach
The cost of telling your customers there's been a breach
Legal fees and compensation costs if you're sued for losing someone's data
Defense costs if you face legal action by local or federal authorities
Payment of regulatory penalties or fines
The costs of restoring data, systems and your website
Income lost and extra expenses if a cyber attack stops you doing business
Credit monitoring for victims of identity theft
The cost of restoring your reputation and managing customer relationships
Cyber liability insurance can't stop a hack attack. But it can take care of these costs and get you expert help so your business survives one.
*statistics – USLI (Federal Trade Commission Statement, March 2017).
Image used under license from Shutterstock.
Check out our infographic. Is your small business cyber-crime ready?