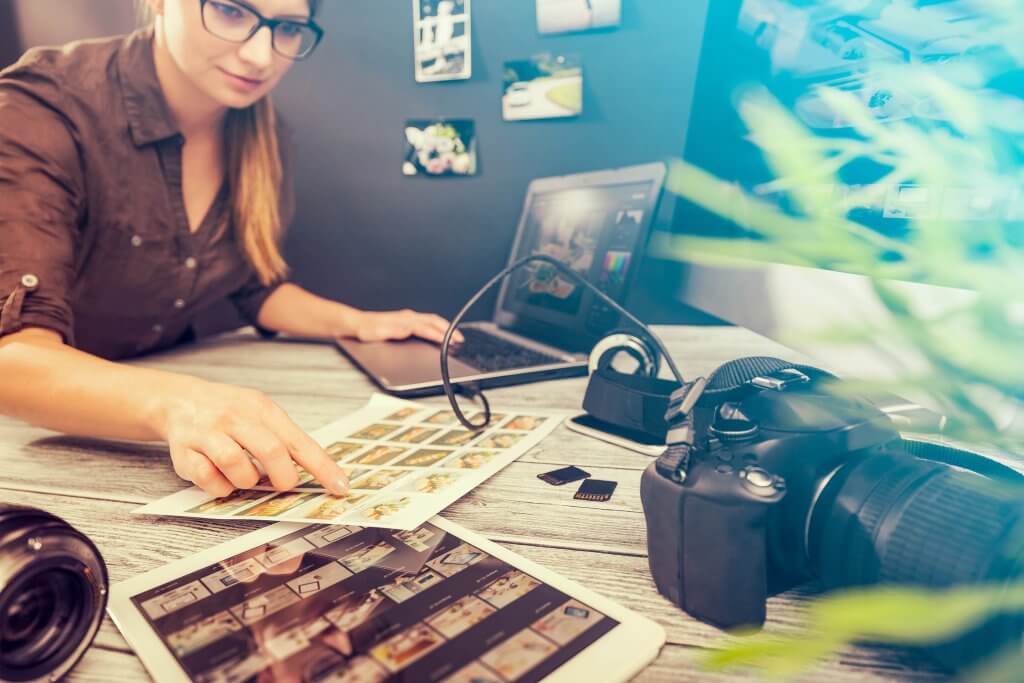 Ever thought about turning your hobby into a micro business?
Home-based craft businesses are popular, thanks to online marketplaces like Etsy and eBay. But more and more people are successfully turning their part-time passion into a full-time profession. Starting up micro-businesses in gardening, design, decorating and photography, to name a few.
If you want to make money from a hobby, it's important to have a clear strategy from day one.
Do your research
Before you quit your day job, make sure that there's enough demand for what you're offering. And at the right price. Spend time getting feedback, and develop your pricing model from there.
It's also a good idea to identify your target demographic.  This'll help you market your product, or service, more effectively. Check out the competition too – you can learn a lot from your rivals.
Have a really good think about the right channels to use to market your business. Set up social media profiles – and a website, if you need one – so  your customers can find you online and get in touch with you easily.
SCORE is a non-profit organization offering free business advice through its network of volunteer mentors.  It's a really useful resource if you need help in a specific area of your business.
How much can you invest?
Investing in a business is not just about money.
Do you have the time you'll need to run a company? And are you willing to invest in learning new skills to grow your business?
The cost of starting a business will vary wildly  depending on what's needed to get it up and running.
Obviously, opening a store selling furniture you've made is going to need more investment than a setting yourself up as a web designer. As they're likely to already have the hardware and software they need to offer a professional service.
Of course, when you're starting up a business finance is key.  But if you're confused about funding options there's plenty of information available to help you at websites like USA.gov website.
There's also some alternative ways to fund your start-up.  Check out crowdfunding platforms, like Kickstarter.
Or, if you've saved up some money in a retirement fund, you might want to look into a Rollover for Business Startups (ROBS).
Getting your micro business up and running
A robust business plan in place and funding sorted, it doesn't matter whether your new micro business is offering a service, or selling products, you need small business insurance.
If you don't think you need insurance, here's a few scenarios that might change your mind:
You're a dress designer with a small studio and retail premises. A client comes in for a fitting. She trips on the stairs leading down to the changing rooms, injuring herself. She then tries to sue you for damages. Without general liability insurance, you'll have to find the settlement money yourself. You'll also have to take the hit of legal costs. That's going to impact your cashflow big time. It could even cost you your new business.
You're a jewelry designer who creates a bespoke engagement ring using expensive materials for a client. You deliver the finished product to the client who then says that the ring doesn't fit. Even though they provided the measurements. She wants her money back. You've done nothing wrong. You're already out of pocket for the cost of the materials and now you have to go to court to settle the dispute.   Professional liability insurance (also known as errors and omissions insurance) protects your business and your reputation. It can pay for an attorney to defend you, legal fees and compensation if you're liable.
InsuranceBee provides small business insurance quotes  in a wide range of industries. So, if you're thinking of turning your hobby into a micro business and want some advice on the coverage you'll need, speak to one of our friendly advisors at 978.344.4215.
---
Disclaimer: Before you start any new business venture, InsuranceBee recommends you talk to an expert.