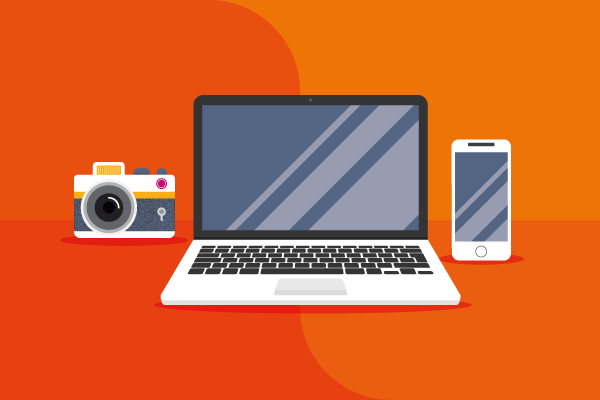 Business personal property insurance (BPP) covers any transportable items your business owns. Things you can pick up and carry, basically.
That includes tools and equipment you take out of the office with you to do your work. And items you'd take with you if you moved business premises.
Is business property covered under homeowners' insurance?
A standard homeowners' policy may include little or no coverage for your business property. For example, if you run a home-based business your homeowners' policy doesn't protect your IT gear, office equipment, or files.
Your home policy also won't cover your business property if it's stored in a different location. (If you rent or own a warehouse or office space away from home.)
To make sure your business property is protected from loss, damage, or theft, you want to get business personal property insurance.
What does business personal property insurance cover?
BPP policies aren't one-size-fits-all. They vary from insurer to insurer.
But a business personal property insurance policy typically covers:
Office supplies: pens, ring-binders, paper, books, staplers, scissors
Electronics: servers, PCs, printers, keyboards, laptops, tablets
Furniture: couches, shelves, desks, chairs, meeting room tables
Furnishings: pillows, lamps, curtains, blinds, rugs
Tools: lawnmowers, trimmers, drills, saws, vacuums, janitors' carts
Some BPP policies can also cover your stock – inventory stored at your office or warehouse. As well as items you lease, but don't own.
Just be aware that BPP covers moveable property. It doesn't protect buildings you own or lease for business purposes. You'll want a separate property insurance policy to cover those.
BPP also only covers physical property – things you can touch or see. Not intangible items your business owns, like intellectual property (ideas, trademarks, patents, and so on).
Why do you need BPP insurance?
Just think about it. Every small business relies on its equipment and tools. Without them, how would you get the job done?
And things like your laptop and mobile phone – they mean you're 'in the office' even when you're not.
Trouble is, when you're out and about on business, there's more of a chance these essentials could get lost, damaged, or stolen. And if that happens, then where will you be?
Paying for repairs or for new ones out of your own pocket, that's where. In the meantime, you'll be keeping clients waiting until you can finish the job. And that could cost you a client, or two.
Having BPP insurance means you won't lose business if you lose your property.
How much BPP cover do you need?
If you're not sure of the amount of cover you need, take an inventory of your equipment. You'll be surprised how it all adds up.
But it's a good idea to keep an inventory of personal property anyway. And to update it regularly. If you've got an inventory to hand, it'll make your life a lot easier when it comes to making a claim.
How to make an inventory
You can create a stock or equipment inventory spreadsheet in Microsoft Excel, Google Sheets, or Numbers, whichever program you feel most comfortable using. All these programs have templates to get you started.
Just open a new spreadsheet and create columns with headings like "Serial number," "Description," and "Item Name." Then use the lines below these headings to enter new information and edit old information.
Once your sheet is set up and you've input all the information, make sure you save it to someplace easy to access on your computer.
Tips on making an inventory
Here are a few useful extra tips on inventory-making:
Keep your receipts and attach them to your inventory spreadsheet
Take photos and/or record a video inventory as well as storing details on a spreadsheet
Note down any serial numbers
Engrave valuable items with your own serial number
Keep a hard copy of your inventory, photos, and videos somewhere safe – away from your home and your business. A bank lockbox is ideal.
How to buy business personal property coverage
You can add business personal property insurance to your general liability policy.
It also comes in a bundle of coverage specially designed for small business owners – a business owner's policy. Known as a BOP, for short, this is the one to get if you need stock/inventory coverage.
Along with equipment breakdown and inventory cover, you get general liability and property insurance as standard in a BOP. But you also get a lot of other essential insurance policies included in the bundle – business interruption insurance, for example.
What's more, you can tailor a BOP to suit your business's needs. Just add in what you need and remove what you don't. Easier to manage than several policies all at once, a BOP often works out cheaper than buying them separately, too.
But if you're not sure which option is best for you, call us at 978.344.4215. We're always happy to help.
BOP
business personal property insurance
general liability
general liability insurance
small business insurance