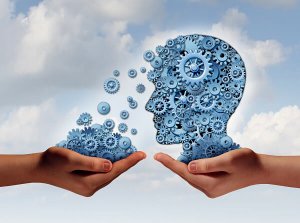 Got good workers? Want to keep them? Then make sure they get regular training.
Over the last few years, the number of employees quitting their jobs has increased steadily.
And what's top of their list of reasons why? Lack of career development.
Employees who feel they're growing and learning new skills are more likely to stay put. And in today's strong economy, with unemployment rates low, it's in your best interests to encourage that.
Training saves money
The cost of training can be off-putting, particularly for small business owners. But employee turnover costs your company, too.
It's not just the extra paperwork and admin involved. There's all that time spent interviewing (leavers and possible new hires). And money spent on advertising or recruitment agency fees.
Then, as your new recruit settles in and gets up to speed, you could be losing revenue.
The higher the employee's position, the more it costs to replace them, too.
For a mid-range manager, it's around 20% of their salary. But for a top exec earning $100,000, you're looking at double that figure.
Training saves time
In a small business, you'll likely have employees performing more than one role and juggling tasks.
Training means taking time out of their already busy schedule. And that can lead to missed deadlines and delayed projects.
But if your employees are getting the right training, relevant to their existing, and future, role in your firm, you'll soon see a return on your investment: better performance.
In the long run, training saves you time. Your employees will complete jobs quicker and more efficiently. And there'll be no need to repeat those tasks. They'll have been done right in the first place.
And that's good for business.
Staff training is good for business
Developing an employee's skillset and improving their performance in the work-place has a knock-on effect.
When your workers gain more skills, they immediately tend to apply them to their role. So, straightaway your company starts to benefit from their training.
Not a bad return, then, on what can be a significant investment for a small business owner.
Training makes your employees feel valued, increases company morale, reduces employee turnover and enhances your firm's reputation. Which means, when your business is in growth mode, it'll look a lot more attractive to new recruits.
But training's not all about retaining staff and boosting business performance.
It's also about reducing risk.
Not training employees can cost you
The risk of human error is one of the biggest your business faces. Mistakes made by your staff can lead to fines, lawsuits and bad publicity.
Most small businesses don't have the resources to deal with a drawn-out court case. Or a PR crisis.
So, making sure your staff have regular training doesn't just protect your investment in them, it helps protect your business. And your reputation.
For example, do your staff know, and follow, all the relevant safety procedures to prevent damage to themselves? To property and equipment?
Do they know how to limit the likelihood of a cyber-attack on your firm? Are they up to date on the latest tricks hackers play to get access to your systems and data?
If they're interviewing new staff, do they know which questions they shouldn't ask?
Do they know how to deal with customer complaints?
All these things could, potentially, lead to a claim against your business. For physical injury, property damage, personal injury, discrimination, or, loss of sensitive client data.
And that could cost you a lot more than a training course. In fact, not training your staff could cost you, big time.
If a claim goes to court and gets drawn out, your legal expenses, court costs and compensation, if you're liable, can run to five or six figures. For a small business owner, that could be enough to shut you down completely.
Too much of a good thing
Training is good for your employees. And it's good for business.
It's also a really good way to lower the odds a claim will be made against your firm.
But don't go overboard on it. Too much training can actually have a negative effect on your staff.
Plan a program. Track it. And take feedback.
Back-up plan
Sadly, no amount of staff training will wipe out risk completely.
There's always the possibility a claim will be made against your business. Even if it's groundless.
So make sure you've got the right insurance. It can take care of your legal fees, court costs, plus compensation, if you're liable.
InsuranceBee can tailor a package to fit your business's needs. And it'll only take a few minutes.