Hello from us.
We thought you might like to put some faces to names. At least that way you can be sure you're dealing with a human being*.
Our client advisors have over 30 years' experience between them. What they don't know about professional insurance isn't worth knowing.
Sounds special doesn't it? It is, and it means that you get easy access to someone who understands what you do, and can advise on how best to tackle the risks associated with it. Handy, eh?
* To the best of our knowledge.

With teenage twins, my personal world has to be organized and detailed. These skills extend to my InsuranceBee world, where I work behind-the-scenes with our Client Advisors to provide fast quotes and manage the policies we provide.

My role at InsuranceBee is to make sure that the financial side of things runs smoothly. My strengths are paying close attention to detail, especially with numbers, problem solving, as well as thinking quickly; I love to be kept busy both at work and home.
When I'm not working, I love to spend time outdoors with my kids, especially watching them play soccer. I also enjoy volunteering my time with various nonprofit organizations.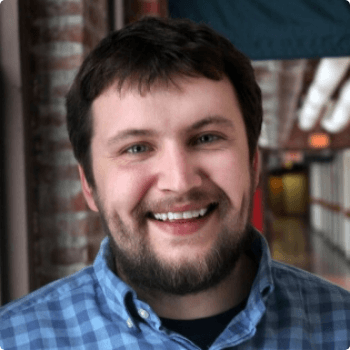 My role in the InsuranceBee family involves helping clients understand their insurance, as well as finding them the product that best suits their needs. Customer service is always a top priority – insurance can be intimidating at first glance. I'm here to make the whole thing simpler and a bit more pleasant.
When I'm not working, my general mission to keep things pleasant and simple carries over. Whether it's floating downstream in a kayak with my fishing rod, or enjoying a beautiful sunny day out on my motorcycle. There are always plenty of reasons to smile!

As a student of Business Administration, I'm constantly learning new skills. The great thing about working at InsuranceBee is that I'm able to apply these skills in a real life setting. It helps me figure out what works and what doesn't. I also get the chance to do what I like most - talking to people and finding ways to help them.
Helping people is part of my life away from work too - I'm a lifeguard. Other than that, I enjoy spending time with family and friends, and traveling.