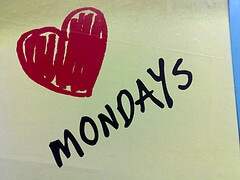 If you were going to go start your own business, what's one of the first things that comes to mind when you're thinking about what you need?
Most think of things like money, time, marketing, errors and omissions insurance, products, and more. However, when many people decide to become full-time freelancers, they often fail to think of a freelancing career like opening up their own business.
Money, Money, Money
Just as if you were going to start any kind of business, you need to have your finances in line. You should really save more money than you even need, since you'll be responsible for things such as taxes including social security taxes that employers pay, healthcare, and retirement accounts. Remember all the office supplies you used that were used free of charge? Now you'll be responsible for them, including costs like business licenses, money for marketing, events, and other things a company would either pay you for or reimburse you for, including gas mileage.  You'll also want to have a safety net of money for times when work may slow down.
Self-Discipline
Just the way some aren't opera singers, some aren't cut out to work for themselves. There's a saying that if you can't work for someone else, you can't work for yourself. Look back at how you've performed at certain jobs or other responsibilities: do you have a tendency to procrastinate? Are you easily distracted? Be honest with yourself and figure out if truly you have the discipline to make yourself work a certain number of hours. Try to find solutions early on for possible distractions.
Shooting For The Stars
Be honest with yourself about what the future could hold. Most freelancers either don't aim high enough and come out with poor results or aim too high too fast and get discouraged. Create a timeline outlining your goals. Adjust it as time goes on when you see changes. You have to make goals for yourself so that you have the opportunity to exceed your own expectations and to achieve what you set out to do.
Location, Location, Location
Establish where you're going to do work before going freelance.  A coffee shop? A home office? A library? Pick a place where you will feel comfortable,  free of distractions, and can work efficiently without interruption. Figure out if your home is the best place to work. If you have two toddlers and want to be a freelancer to 'spend time with them,' being a freelancer may not work. You'd either end up racked with guilt because you can't spend the time with them you thought you'd be able to, or you'll end up spending all your time with them and not getting any work done.
The Legal Aspects
If you're going to be a freelancer, odds are you're going to be doing something that produces unique work for a client, such as if you're a writer, graphic designer, or website developer. Therefore, you need to know all the ins and outs of the laws governing your work. Make sure you understand copyright laws, business laws for the self-employed, laws that govern financial components, tax law, liability issues, and more.
And get covered too. Errors and omissions insurance will help protect your business if a client sues you for a mistake you've made.
Preparing to be a freelancer is more than just having the skills and exercising them: it's about who you are as a person. It's also how you handle such a job and the things that come along with it. Even if you have the skills, but not the ability to follow through with them , then freelancing doesn't make sense when you could use your skills as an employee. It takes a certain type of person to freelance; and if it's not your personality, that's okay too.