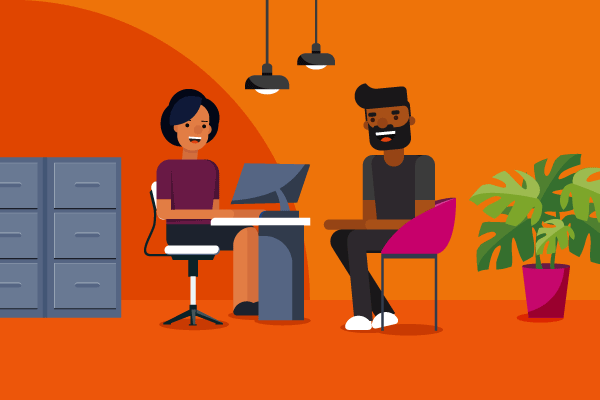 Insurance agents represent insurance companies to sell life, health, property, vehicle, and other types of insurance to consumers and businesses.
Over half a million insurance agents are operating across the US. The sector is expected to grow faster than the US average; in 2019, the insurance agency workforce was forecast to undergo 5.49% growth over the next decade, compared to 3.71% national growth.
The Covid-19 pandemic led to a surge in customers seeking life insurance policies from insurance agents in the US.
Travel insurance has become more popular in recent years as Americans are traveling more than ever before; for instance, 2016 saw a 19% jump in spending on travel insurance.
The outlook for the insurance agent sector looks positive, despite consumers increasingly buying insurance online, as people still need guidance when purchasing policies.
This blog looks in-depth at the US insurance agent industry in 2022. All figures quoted are the most up-to-date at the time of publishing.
The insurance agent sector at a glance
In 2019, almost 550,000 insurance agents were working in the US. 56.2% of these worked as insurance carriers, and 40.8% worked in agencies, brokerages, and other insurance-based activities.
Independent insurance agents tend to focus on business customers. They manage 80% of commercial insurance policies in the US, whereas agents working at companies manage 80% of personal insurance policies.
It's estimated that revenue for the insurance agent and broker industry as a whole grew 2.7% in 2020. This increase is thought to have been driven by demand for housing, commercial auto, and health insurance.
The number of insurance agents in the US grew between 2018-19 by 14.9%.
The insurance agent sector is expected to continue to experience steady growth of 7% over the next decade, in line with the national average for all occupations.
The median annual salary for an insurance agent in 2021 was $49,840, or $23.96 per hour, but there are significant fluctuations in pay depending on gender and geographic location.
Insurance Agent Industry Statistics
Where's the best place to start an insurance agency business?
The US locations with the highest number of insurance agencies are Florida (Hillsborough County), Tennessee, and Ohio.
In 2020, the states with the highest employment levels of insurance sales agents were:
California (39,680 people)
Texas (34,260 people)
Florida (33,360 people)
New York (22,630 people)
Illinois (15,540 people)
However, the average annual salary in New York state is $93,220 in comparison to $75,520 in California and $61,570 in Florida. This makes New York a more lucrative place for an insurance agent.
Interestingly, Midwest and East Coast states have the highest location quotient, or concentration, of insurance sales agents relative to the size of the state. The top five with the highest concentrations are Nebraska, South Dakota, Iowa, Rhode Island, and Connecticut.
The US cities and metropolitan areas with the highest employment levels of sales agents in the US are:
New York City (Newark)
Los Angeles (Long Beach)
Chicago (Naperville)
Dallas (Fort Worth)
Miami (Fort Lauderdale)
Atlanta (Sandy Springs)
Philadelphia (Camden)
Tampa (St Petersburg)
Seattle (Tacoma)
Houston (The Woodlands)
Insurance for insurance agents
Of course, all insurance agents are well aware they require their own insurance to protect their business.
General liability insurance covers you for any injury to a member of the public, for example, if they trip over a loose wire while visiting your office. These policies cover the cost of medical expenses, any compensation claims, and legal fees.
Professional liability (errors & omissions) insurance protects the business in the case of a claim from a client who believes you have made a mistake while providing your services. It'll take care of all legal costs and damages.
It's also worth considering if you require business personal property insurance, cyber liability insurance, and workers' compensation insurance for your business.
You'll find more information on policies for Insurance Agents here. But if you're still not sure which policies work best for you, call us at 978.344.4215. We'll be happy to talk you through your options.
errors and omissions insurance
general liability insurance
insurance agent insurance
professional liability insurance
small business insurance