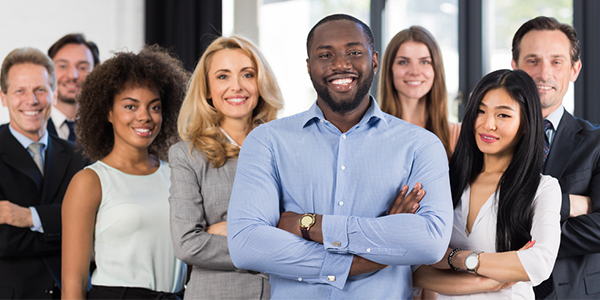 Discrimination, sexual harassment, failure to promote, retaliation… these days workers know their rights and job-related lawsuits are on the rise. So, if you have employees, you need employment practices liability insurance (EPLI).
Because if one of your workers thinks they've been unfairly treated and sues – even if the case is groundless – EPLI can take care of your legal defense fees and pay compensation, too, if you're liable.
Without EPL coverage, you'll have to foot the bill. And that can seriously cost you. To give you an idea of just how much, here are a couple of real claims examples:
Sexual harassment and failure to promote
An assistant warehouse manager complained to her firm's HR department about her manager. He kept touching her inappropriately and using vulgar, graphic and sexist comments about her, she said.
The company looked into her complaint and decided the manager's actions were just "horseplay".
A couple of months later, the woman said she was passed over for promotion and believed this was because she'd complained about her manager. (One of her female colleagues, who'd been harassed by the same manager but had never complained about it, got promoted.)
Shortly after she made this accusation, she was fired.
She sued the firm for sexual harassment and won the case. It cost the company over $600,000 in settlement and defense costs.
Race discrimination
A Sudanese laborer had to put up with constant racist comments and jokes made by his co-workers and supervisors. He believed one of his colleagues may have even smashed his car windshield.
He complained to management about the hostile work environment but because he didn't see any changes made to correct his co-workers' behaviour, he felt forced to quit his job.
He filed a suit for constructive termination and the firm was ordered to pay $3 million by a jury.
The thing is, a lawsuit doesn't just drain your financial resources. Even if it's groundless, a claim can disrupt business operations, damage your firm's reputation and affect employee morale.
Of course, there are steps you can take to reduce the risk of a job-related claim.
Get your employment practices right
Know the law
Federal law protects employees' rights in all states (unless state employment laws provide a higher level of protection.)
Some federal employment laws only apply when a business reaches a certain number of employees. Title VII, for example, prohibits employers with 15 or more staff from discriminating by race, religion, sex, color, or national origin, when hiring. But there may well be a state law overriding this. So if you're not sure, check.
And because employment laws can change at a moment's notice, as a business owner, it's down to you to keep on top of them.
Make sure your managers do, too. If they're responsible for hiring, they need to know that seemingly innocent questions like 'how old are your children?', or 'how long do you plan to work until you retire?', can be seen as discriminatory. You want to avoid illegal interview questions and interview practices that could lead to a U.S. Equal Employment Opportunity Commission (EEOC) lawsuit.
And ensure your staff get regular training.
Right wrongs
Encourage employees to speak up if they feel they've been unfairly treated.
Common complaints include:
– Unfair pay
– Lack of communication
– Workload
– Feeling under-appreciated
– Discrimination
– Overbearing managers
A properly drafted employment contract is invaluable. If an employee claims they've been unfairly treated by the firm over something related to the job itself, it will determine whether this is the case or not. If there's a dispute that ends up in a lawsuit, the contract is usually the employer's first line of defense.
Remember, the sooner you do something to correct a problem, the less likely it is to result in a claim.
If a complaint is made, make sure the employee concerned feels heard and reassure them that their concerns will be addressed. And from the moment an issue is raised, document discussions.
You'll find a whole chapter on 'people' in InsuranceBee's guide to small business risk. It covers employment law, hiring and firing, employee rights and training. It's downloadable in PDF form, too, so you can keep it handy to refer to.
Get employment practices liability insurance
But even with the very best employment practices in place, you need employment practices liability insurance. Because you can still be sued, even if the case is groundless.
What's more, EPLI doesn't just cover claims made by current staff. It covers suits brought by people you've employed in the past and potential hires. So it gives you an added layer of protection and peace of mind.
Buy an EPLI policy through InsuranceBee and you'll get access to a free legal helpline, too. Then, if you have a question, you can just call, or email, an employment law attorney whenever you like.
Get a quote online now. In minutes.
Image used under license from Shutterstock