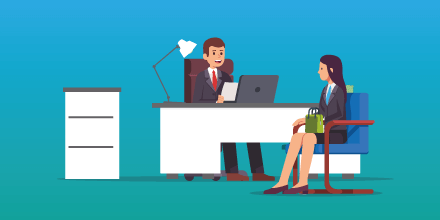 Knowing how to keep staff happy and motivated is key to a successful business. As an employer, it's your responsibility to put the time and effort into making this happen. It's even more important when the market is tough, because unhappy employees will walk. And it'll cost you time and money to replace them.
Keeping staff happy means paying fairly, creating a trusting workplace environment and promoting a good work/life balance. But you also need to know the federal and state laws protecting employee's rights. And the risks around employment.
Staff law guide
To help you, we've created a cheat sheet. Taken from our Big Guide to Small Business Risk, it's the fifth in our series.
In this one you'll find pointers on staff training, as well tips on:
Dealing with employee complaints
Firing staff
Laws around unfair dismissal.
For a handy guide to rules and regs around interviews and hiring staff, download our previous cheat sheet here.
Another cheat sheet is coming soon. This one is on how to protect your business from hacking and intellectual property theft.
Guide to small business risk
Meanwhile, have a read of our free, all-you-need-to-know risk guide. You'll find a whole chapter on people, including some useful insight from industry insiders.
Click on the image to download.