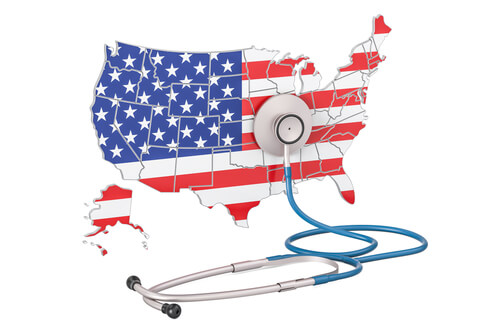 When Trump took office, he promised to tackle issues facing small business owners.
It's been 18 months since he won his way into the White House. So, what do SMB owners think of the policies introduced by his government since then?
Of the 1,000 SMB owners we recently surveyed, only 25% believe Trump's administration will benefit their business. Over half (55%) think it poses a threat.
While trade issues worry 12% of SMB owners, their major concerns are over the tax (31%) and healthcare (30%) reforms. Last year's tax bill didn't just cause confusion over healthcare insurance, it focussed too much on corporates and not enough on the needs of small businesses, they reported.
Breaking down barriers
But it's not just about tax. More than a quarter (27%) of SMB owners think Trump's government isn't doing enough to help their business grow. Economic uncertainty, lack of access to funding, loans and grants, regulatory changes and tariffs, these were all cited as barriers to growth.
On the flip side, nearly a third (30%) of SMB owners we surveyed think the administration's new measures present no risk to their business whatsoever. In fact, over a quarter of them (26%) believe the Trump administration will be good for business.
Perhaps understandably, more men (35%) than women (22%) believe this.
Heads up
But 24% of SMB owners are so optimistic about business growth, they told us they'll be hiring more staff in the next 24 months. And it was the 25-34 year olds who turned out to be the most positive. In 2 years' time, a third (32%) of them expect to have increased headcount.
To be honest, we weren't too surprised by our findings. The political climate in the US divides opinion, after all.
Risky business
You know what did surprise us? Given over half of the SMB owners we surveyed think Trump's policies pose a risk to their business, almost a third have no insurance.
Until its policies on regulation and healthcare are finalised, it's tricky for SMB owners to predict the current administration's impact on their businesses. We get that.
But why take the risk? Protecting your income and assets should be your number one priority.
You can find out more about our small business insurance products here.
And if you'd like to see more stats from our Risk Survey, check out our infographic.
Image used under license from Shutterstock.